Overview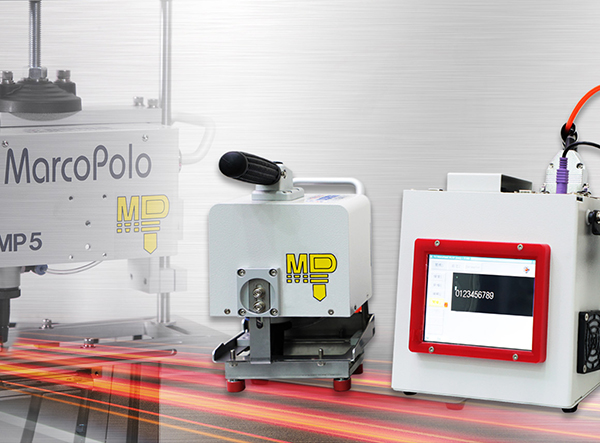 Our marking system allows you to mark on variety of material from Soft Plastics to Hardened Materials.
The marking stylus Driven by Pneumatic. Would be ideal for Impact Marking dot matrix / continuous line type characters in variety of font styles in multiple lines of text with in marking window area of selected model.
The marking fonts can also be customized.
The system is capable of automatically generating Date Code, Serial number, Logo, 2D Data matrix, QR Code, Basic geometry etc..
Our marking machine can be easily integrated to the automation line. The marking data can also be feed buy PC, PLC and directly by scanners.
3rd Axis (Rotary and Z Axis) option allows you to mark on circular and Inner diameter marking.
Advantages
1.Integrated controller and power unit
2.Fastest marking Machine
3.Deep Marking up to 0.5mm
4.TFT Color display for clear view data's
5.USB port for uploading and downloading of files (Pen Drive)
6.Memory capacity of about 20,000 files can be stored
7.Free from programs getting erased
8.VGA port for External Monitor
9.Free from Dot Missing
10.Free from marking data's getting shifted
11.Manufactured in India.
DOWNLOAD PDF